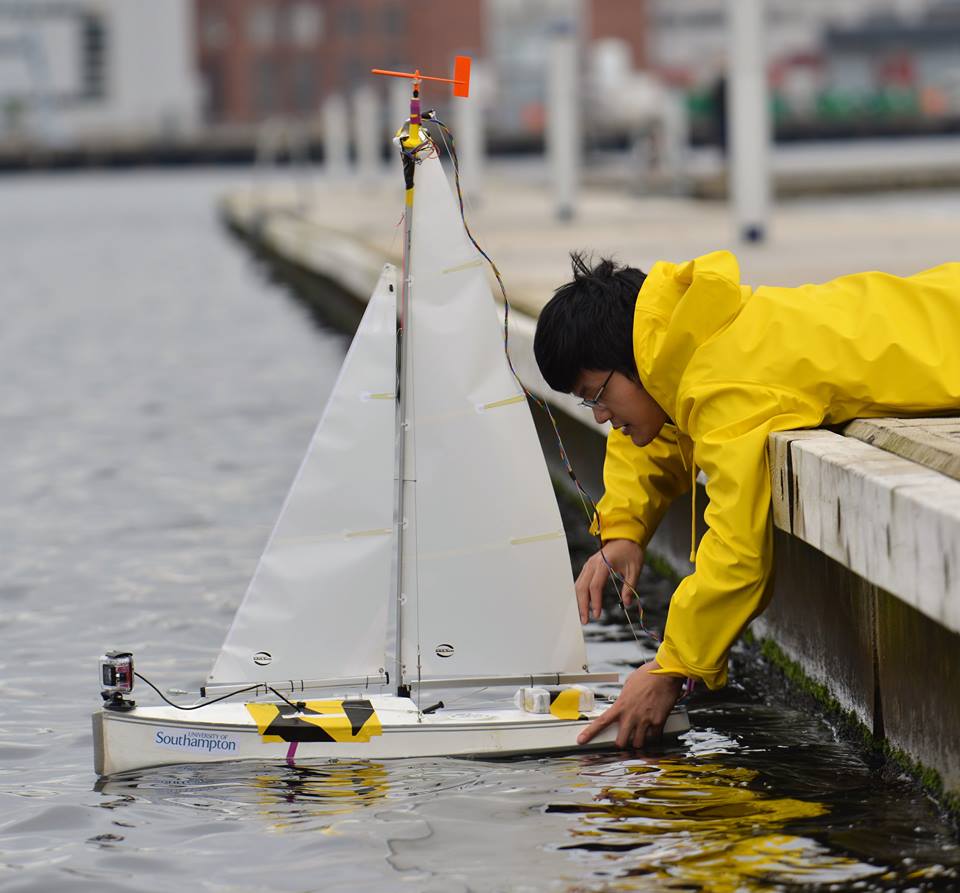 The World Robotic Sailing Championship will be held in Calshot from August 26th to August 30th 2018.
The general public is invited to an open afternoon on the last day, Thursday 30th of August to see the sailing robots and sponsor presentations. Please use the free sign-up, so we know how many people to expect.
The championship rules are available here: WRSC2018_rules_v1.1 (you can see a change log on github)
Planned Schedule
The challenge times strongly depend on the weather conditions on the day, changes are very likely to occur! H1 and H2 indicated the times of the high waters (see: Southampton double tides). Dinner and breakfast are available for all teams using the on-site accommodation.
Sunday
August 26th
Monday
August 27th
Tuesday
August 28th
Wednesday
August 29th
Thursday
August 30th
H1: 11:45
H2: 14:20
H1: 12:20
H2: 14:50
High 1: 12:49
High 2: 15:24
High 1: 13:16
High 2: 16:01
High 1: 13:53
High 2: 16:38
08:00 – 09:00

Breakfast

08:00 – 09:00

Breakfast

08:00 – 09:00

Breakfast

08:00 – 09:00

Breakfast

08:00 – 09:00

Breakfast

13:00 – 17:30

Teams arrival, boat testing

09:30 – 15:00

Triangle Race
Official race start ca. 13:00

09:30 – 15:30

Station keeping

13:00 – 15:30

Collaborative Area Scanning

16:00 – 17:30

Open afternoon preparations

09:30 – 16:00

Obstacle Avoidance

12:00 – 16:00

Open Afternoon

18:00 – 19:00

Dinner

18:00 – 19:00

Dinner

18:00 – 19:00

Dinner

18:00 – 19:00

Dinner

16:30 – 20:00

Transfer to Southampton